The dimension or loka's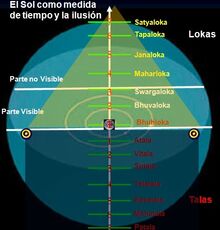 All these different dimensions all make up your body, physically ,mentally ,spiritually,
there's nothing that is on heard of the these bodies
The Chakras
Sahasara - Higher Consciousnesses /
Ajna - Consciousness of Self existence
Vishudhi -
Anahata - Connection to all living things
Manipura - Sun
Swadithana - Self Birth place
Muladhara - Base spiritual self
Dimension Self Split In three dimsions
Physical Self - Earth born self
Mental Self - Higher dimension /
Spiritual Self - Unseen / Untouched /
Ad blocker interference detected!
Wikia is a free-to-use site that makes money from advertising. We have a modified experience for viewers using ad blockers

Wikia is not accessible if you've made further modifications. Remove the custom ad blocker rule(s) and the page will load as expected.