Psi Wiki
You are heartily welcomed to PsiWiki - an encyclopedia devoted to the art of Psionics, the Paranormal and the Metaphysical.
Any contribution or help is immensely appreciated. Please do try to ensure that any contributions are accurate - we want all our users to have the best time possible and not be disappointed by unclear or incorrect information.
Please read the Rules before creating or editing any pages on this website.
We are not associated with any other Wikia's and sites based off this one.
Hey guys, it's me, and I need some help.

Lately, my head started to throb and ache, as if something was dying to be opened. I can visualize a flower (…

Read more >

I'll be up front right now. I'm a mega skeptic. I need a LOT of proof yup believe something. I'm surprised I even signed up for a wiki like this one.…

Read more >

I have been contemplating designating certain days to hold an event that would last for an hour or so on the topic of energy work or psionics.  It co…

Read more >
On the Psi wiki you will find information on several different psychic abilities. These range anywhere from Telekinesis and Pyrokinesis, to Precognition and Empathy. The articles include definitions, examples, and how to train and develop the many abilities. These abilities are not limited to any particular person; any one has the capability to do anything. Start practicing!
To write a new PsiWiki article, enter the page title in the box below.


Note: Before creating a new page please do search if that page or a similar page exist already
Please contact the Psi Wiki Staff If you need help.

Have fun editing, and good luck with your abilities!

Some pages need more information on them! Help out the Psi Wiki by adding accurate content to the articles.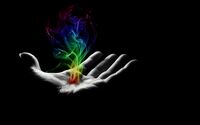 Energy Manipulation
Considered the foundation of psionics, energy manipulation is the ability to manipulate energy. It is mostly known for the creation of constructs, such as shields through the use of programming. Energy Manipulation is often abbreviated to EM. Read more...
TheAdfeng and KarmaReforged
Vote for June's User of the Month from the 19th onwards here!

Congratulations to all the active users who contribute to the Psi Wiki as well!