General Site Rules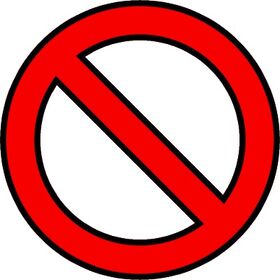 1. No Spamming or exessive posting.
This is very distracting an can greatly reduce the site's positive appearance. Any spam pages will be deleted and the writer warned.
2. No bullying or harrassment
This can effect a person worse then one may think, and a automatic ban is the punishment. 
3. No links to explicit pictures or videos.
It is disgusting and carries one warning. This in some cases is illegal In the case of illegal activity, you will receive a ban.
4. No inappropriate usernames
This carries a account being deleted and asked to change.
5. No death threats.
This is a illegal matter and your Ip-address will be banned by Wikia.
6. No advertising.
7. Respect and Obey Mods and Admins. When they tell you to stop doing something, listen to them.
8. No abusing many accounts
This means do not use multiple accounts if you are banned. Automatic Ban.
9. No swearing or making racial comments.
If you do this, you will automatically kicked. No warning is required. 
10. No mocking Others
11. No rude comments on others Religious or Political Views
12. If you troll or spam another wiki, and this wiki gets blamed, you will be banned for a week
Chat Rules:
Punishments generally depend on the case at hand.
Chat moderators may give up to 3 warnings before a ban. These warnings can be given as kick's but it does depend on the moderator. A warning can be given after the rules are abused.
If someone would like to be unbanned from the chat, please contact User:Horsyqueen or the moderator that banned you. You may apeal agenst the ban in a polite and orderly manner.
Please have fun chatting and writing pages.
Thank you for taking time to read the rules.