What is Sonokinesis
Edit
Sonokinesis is the power to control sound waves with the mind.With this power you could create sonic booms with your
hand,Hallucinative voices with your hand,and crack windows,control and absorb sound pressure waves and manipulate sound.One could knock down a tree if enough psi is concentrated into sound.Here is a way you can start controlling sonokinesis.
Performing The power Sonokinesis
Edit
Here is how you perform sonokinesis.Try to have concentration for example, meditate for ten minutes hold your concentration visualize you holding air molecules of sound; I would visualize the static on TV.Anyway feel the molecules form them into a sphere pick a target and blast away.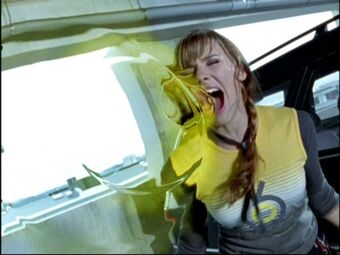 Sound Ball exercise
Edit
Make a psi ball using the power from this link while visualizing the energy as sound waves (the line on some voice recorders that gets all squiggly when you talk). This sort of ball is special because you may need to program it with a sound you want you or another target to hear. To shoot it, you must create a link to the target's mind (if it has one) first. If you do it right, they might hear the sound. This takes practice and you need to build up. For example, start out with a door creeking or a bird chirping and eventually move up to songs.