Manifested as a special form of electical/telekinetic manipulation which allow's telekinetic interaction with machines or even a mind power that allows for mental interface with computer data.
Capability
Edit
The power to manipulate technology. Manifested as a special form of electrical/telekinetic manipulation which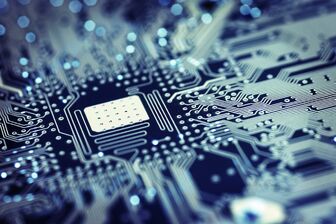 allows telekinetic interaction with machines, or even a psychic ability that allows for mental interface with computer data.
Users can control the flow of intricate machinery and can allow them to assemble or disengage their programing at the call of the user's will. Can operate most technology just by touching or looking. A variation on Electric Manipulation the user controls specific electricity molecules and instructs them which items to engage or disengage. Some users may even be able to use the electric impulses to gently control smaller metal parts.
Limitations
Edit
Can't control purely mechanical objects which possess no electronic components, like steam engines.
Usually require close proximity to object being manipulated.
Application
Edit
Control electronic/digital/cybernetic objects.
Control electronic machinery.
Control Technology with the power of the mind, as easy as a simple thought
Trigger computers/appliances or anything with an attachable cord or inserted batteries.
Repair glitches in technology.
Boost a machines capacity or speed.
If mixed with Body Part Substitution or Cephalophore, users use control eletronic objects as if they were their own body part.
Creating gadgets and attachments.
High-Levels can emit EMPs.