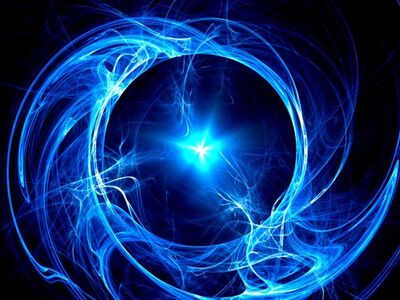 My abilities are Aura reading, Clairvoyance, Clairsentience, Claircognizance, Prerecognition, Empathy, Apathy, Levitation, Healing, Electrokinesis, Glaciokinesis, Hydrokinesis, Psychic Augmentation, Synthesia, Magick, Gnosis, Astral Projection, Lucid Dreaming and Ergokinesis. Im pretty young most likely younger than you guys but Im very enthusiastic about PSI. I am currently 12, however despite my age I am extremely intelligent and have very strong and pronounced psychic powers that were developed at a very young age.
I lead a double life that's so elaborate I wouldn't even dare trying to explain it all here. When I was 4 I had endured alot of pain due to a number of strange events. After I turned 6 I realized that I was one of The New Children and had been born with a sixth sense and possessed many psychic abilities such as Prerecognition, Claircognizance, Clairvoyance and decided to learn many other abilities as I got older.
My IQ is 117. I'm a theorist when it comes to the metaphysical, meaning that I study paranormal phenomenon, train with it, look at different cases and write my findings down in tomes and psychic journals. As I mentioned earlier I am one of the New children which are a group of children born with powerful PSI abilities and intelligence who use them throughout their lives without even knowing that they aren't common among society. I'm a Cusp Child which is a cross between Crystal and Indigo. I view things differently from others so while many criticize my decisions I usually see something that they don't and somehow always manage to come out on top due to my critical thinking skills, but I'm not perfect so don't get the wrong idea!
I'm nice I have a "White knight" quality about myself meaning that I stand up for those who suffer injustice and bad treatment. I practice PSI rather often and can teach others how to use powerful psychic abilities rather quickly. I'm very lax and have a soft spot for alot of people. I also have an open mind.
I have a tendency to be a little rebellious, have my own theories and view on life, and form my own opinions on the true meaning of our existence based off of experience and what has been proven. I have found my own path in life and so far I'm doing great!