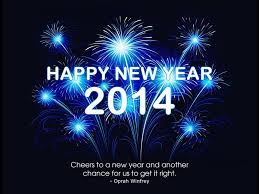 Another Day, Another Month, Another Year.
Another Smile, Another Tear, Another Winter, A Summer Too, But There Will Never Be Another You! May Lovely, Happy Times Decorate This Time Of The Season. May Warm, Special Memories Brighten Your New Year.



---
Wishing you a fabulous 2014
with full of great achievements and experiences. A meaningful chapter waiting to be written Happy New Year!
Ad blocker interference detected!
Wikia is a free-to-use site that makes money from advertising. We have a modified experience for viewers using ad blockers

Wikia is not accessible if you've made further modifications. Remove the custom ad blocker rule(s) and the page will load as expected.