READ THIS NOW
http://psi.wikia.com/wiki/WIKIA_TEAMS!!

Hello Admins, mods and fellow wikians (mainly admins and mods :P),
Well, i was just going through the pages on this wikia and realised that most of the pages dont have pictures!! And also that many of them are low quality, there r also many unused pictures which need to be deleted. another issue is that the grammar and spelling (much like mine own XD) on the pages is bad at many places and can be perfected. and so i have thought that there shall be 3 editorial teams on this wiki :
Team 1: Picture and graphics improvement.
Team 2: Spelling and Grammar  
Team 3: Vefirication of information*
team 3 will be like ppl who we check if new pages r right and legit or if some AWC or even user has added wrong info to a page. and things like that.
How will this help? 
Umm well isnt it obvious, when a person is assigned a particular job it gets done very well much like how work is done in an office. (1 guy desont do everything!! but only a part of the entire big process). also assigning roles to ppl who volenteer do so , will give the ppl recognition and make ppl want to improve this wikia and to join a group. 
The group will have an "N" number of ppl and this will also help as cloaboration will be easier.
i think this should be taken forward and yes i know that if this is taken forward this will definately work as it has done so many other wikias that i am on Eg: Fairy Tail wikia, One Pece Wikia, Bleach Wikia.
 well, now i need your views on this so that i can take it to the next stage but to do so i will need the current admins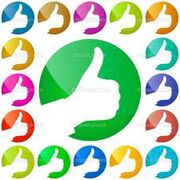 approven and i await it....
guys plz give me like ideas for other teams we could add to this and also if any other point needs to be added to this blog.
thanks a lot 
--Torquil
PS: this is my first blog here so constructive comments are appricated.
Ad blocker interference detected!
Wikia is a free-to-use site that makes money from advertising. We have a modified experience for viewers using ad blockers

Wikia is not accessible if you've made further modifications. Remove the custom ad blocker rule(s) and the page will load as expected.